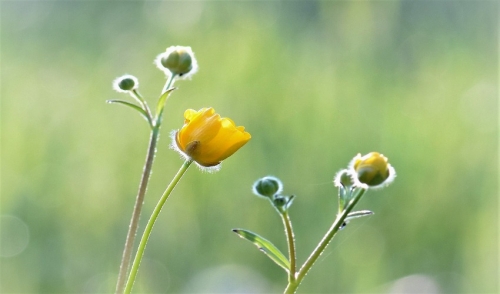 You put so much effort into your lawn, but sometimes a lawn just goes bad anyway? This spring, try landscaping your lawn with beautiful wildflowers, flowering ground cover, shrubs, plants and lush herbs. This low-maintenance landscaping may be the answer to your lawn problems.
First, find a problem area (or areas) of your lawn that could use a makeover and check with the experts at your local Home & Garden Showplace for the type of plants that grow best in your area based on the light/shade ratio.
Here are just a few plants to consider:
Winter Creeper thrives in sun & partial shade and grows rapidly to make a great cover in finicky areas such as banks or hilly areas
Mother-of-thyme is an herb that grows to a height of one to two inches high with purple flowers that have a sweet fragrance during the summer
Wild seed mixtures offer great coverage and are very easy to maintain
English Ivy can cover an area in no time and grows on trees or creeps onto the side of a house to provide a vibrant sweeping green covering.
But before you plant, you may need to remove the existing grass. Use a sod cutter that peels away strips of lawn. (If the grass is in good shape you can use it to sod another area.) Spread topsoil over the area and then spread enough seeds to grow a rich covering; or plant enough plants that will spread out over time and cover the entire area.