Our Events
12/06/2014 from 11:00 am to 1:00 pm
Rail City Garden Center

- 775-355-1551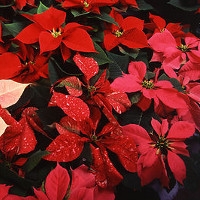 Bling Your Poinsettia*
Community Event
Stop by on Dec. 6th at 11am and learn how to create a one-of-a-kind poinsettia for all of your holiday celebrations.
There are no limits on what you can create, so let your imagination go wild!
Presented by: Linda Hollis.
Please RSVP by calling 775-355-1551
Cost: cost of poinsettia- all other supplies included.
Please RSVP- seating is VERY limited!
*Private Parties can also be reserved-please ask for details.