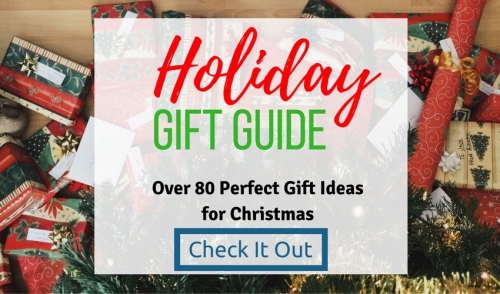 Some handy ideas for those hard to shop for on your christmas list!
Gardeners:
Seed packets:
Franchi Seeds, Italy's oldest family owned seed company, founded in 1783. Heirloom Italian vegetable, herb and flower seed producer, known world-wide for the quality of its seeds. Botanical Interests, a high quality seed with many varieties of vegetables, herbs and flowers, seed sprouters
Seed starting supplies:
Germination heat pads, grow lights, Jumpstart mini pellet greenhouses, plant makers
Tools & Gloves:
Hori knives, trowels, Winged Weeders, trapezoid hoes, wire weeders, Hollow Leg, garden kneeler, herb scissors, watering cans, pruners, loppers, Therma Fit Gloves, Atlas Fit Gloves, Atlas Nitrile Gloves
Gardening books:
Straw Bale Gardening by Joel Karsten, Square Foot Gardening by Mel Bartholomew, Home Orchard by Univ. of Ca. Ag & Nat. Resources, Tomatoes by Simon Hart, The Winter Harvest Handbook by Eliot Coleman, Four Season Harvest by Eliot Coleman, New Organic Gardener by Eliot Coleman, How to Prune Fruit Trees and Roses by R. Sanford Martin and Ken Anderson, Western Garden Book by Sunset Magazine, Western Garden Book of Edibles by Sunset Magazine
Planting calendars:
Rail City Garden Center Calendar Gardening by the Moon, Farmer's Almanac
Mushroom kits:
Shiitake, Tree Oyster
Pots / planters:
Terra cotta pottery, glazed pots, Frame It All raised garden beds, Master Gardner garden table, Earthboxes
Plants / trees:
Citrus, ivy topiary, amaryllis & paper white gift planters, succulent gardens, succulent wreaths, fairy gardens, pansy purses, poinsettias, Helleborus, pink heather
Outdoor décor:
Garden stakes, reclaimed metal art, antique iron panels, statuary: religious, fairies, gargoyles, animals, gnomes, granite owls, gazing balls, fountains

Bird Lovers & Bee Supplies:
Bird feeders:
Finch socks, finch stations, humming bird feeders
Seed:
Thistle, sunflower, mix, suet cakes, Flock Block
Bird books:
Attracting Birds, Butterflies and other Wildlife, Garden Secrets for Attracting Birds
Bird houses:
Clipper flat roofed birdhouse, Clipper Curved roof birdhouse, bat houses, collector bird houses
Bird & Bee Accessories:
Bird baths, bird bath heaters, Audubon camera, Bee Houses and nests
Fun Gifts:
Cork pops, Wine-a-Rita, wine stoppers, caramel apple kits, beer kits, Yeti cups and coolers, Supershit spices, handmade pasta kits, dip kits
Hardcore Gardeners:
Worm Farms
Xtreme Gardening
Garden Kneeler
Bokashi Composter
Corona Hand Tools
Tuff Guard Hoses - multiple colors and lengths
Pot Maker - make your own pots from newspaper!
Misc. Gift Items:
Ornaments
Weathervanes
Windchines and Wind Spinners
Fairy Garden Kits
Dishware
Santas
Brass thermometers, weather stations & rain gauges
Electronic thermometers
Rail Ciy Garden Center Coffee
Ice Globe Kits
Gift Cards
Straw Bale Gardening Class
Mark Robert's Fairies and Elves
Indoor décor
Honey
Nite Ize products
Bulbs and bulb kits